Paul Davis Restoration & Remodeling of Tulsa OK
---
For years, Paul Davis Restoration has been there to meet Tulsa's disaster restoration and remodeling needs. From flooding to fires and frozen pipes, Paul Davis has responded with 24-hour emergency service to restore calm in the most chaotic of events. We are here to serve you in every capacity, providing excellent customer service and a quality end product. We continually strive to maintain a synergy of excellence and experience that is second to none. Passion for quality drives everything we do.
---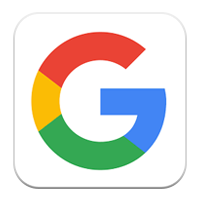 "My fiancé and I were recently involved in an apartment fire. I spoke with Todd, and he made sure that what was savable was restored. I'm so grateful for Paul Davis Restoration because I had a peace of mind. Todd was very kind, patient, understanding, and always kept me updated with what was going on with my belongings. I would recommend their services to anyone who is in need." – Jakesia K., Tulsa
---
We are very proud to be a prominent sponsor of the Tulsa Oilers.  The Tulsa Oilers are affiliated with the St. Louis Blues NHL team.  The St. Louis Blues won the Stanley Cup last year so the Stanley Cup was in Tulsa on opening night.
---

Paul Davis Restoration of Tulsa can handle any job from small to very large and from simple to complex, as seen here. The steeple on the very large church was blown off in a June storm. The church was told to call Paul Davis by their insurance company. This was a very complex job because of the size of the steeple and the size of the church. The steeple was custom made for this church, we had to hire a specialty helicopter lifting service out of Texas and we found a helicopter pilot with over 1000 hours of precision flying from Florida. The end result was a very satisfied community and church congregation.
---